Amazing history in the world of football as Super Eagles team B defender, Rabiu Ali is till playing active football as he will clock 40 years very soon.
In Africa, age cheat has denied a lot of players the opportunity to break the Guinness world records. If all players in Africa played with their real ages, you will be shocked to know that most African players played for a very long time.
However, FIFA has introduced the MRI scan to curb age cheat in Africa and other continent, gradually cheating in Africa is winding off from the system.
My focus today is on Rabiu Ali, the Super Eagles team B midfielder who is still playing active football at the age of 40. The Kano Pillars living legend was born on September 27, 1980, Ali will be 40 in the next seven months, but guess what? He's still active in the Nigeria Professional Football League (NPFL) week in and out.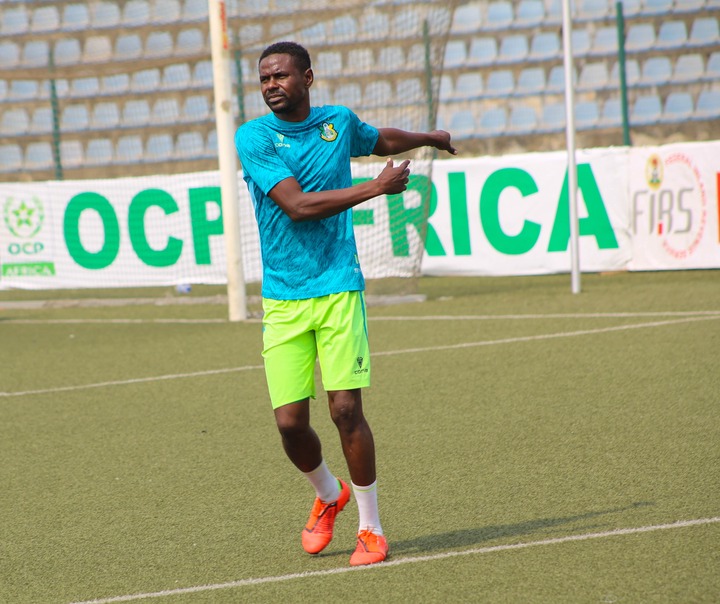 Arguably, Ali is the greatest midfielder in the history of NPFL, the fact that he started his professional career at Kano Pillars and he has played for over a decade for the Kano side is amazing of him. Ali is a scoring midfielder with consistent records of double digits every season, he has scored over 100 goals in over 200 domestic games.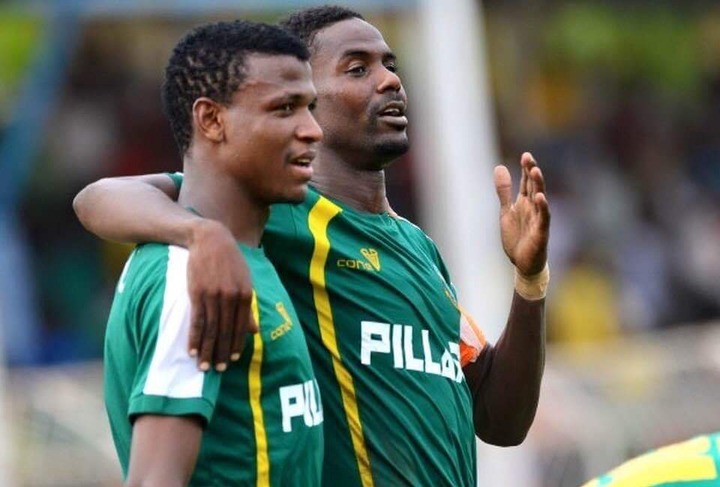 He was in the squad as Kano Pillars won their first-ever title in 2008 when they were crowned the League champions. He went ahead to win three consecutive league titles in 2012, 2013 and 2014. He captained Kano Pillars to their first-ever Aiteo Cup success in 2019, and he played a huge role scoring important goals.
National Team:
Rabiu Ali was part of Nigeria's first-ever squad that qualified for the Africa Nations Championship (CHAN) in 2014 hosted in South Africa. After two failed attempts in 2010 and 2012, Super Eagles B team made it to the Championship designed for the Home-Based players in 2014 under Stephen Keshi edging out Cote D'Ivoire in the qualifiers. Ali scored two goals in the group stage as Nigeria finished second in the group despite losing their first game to Mali.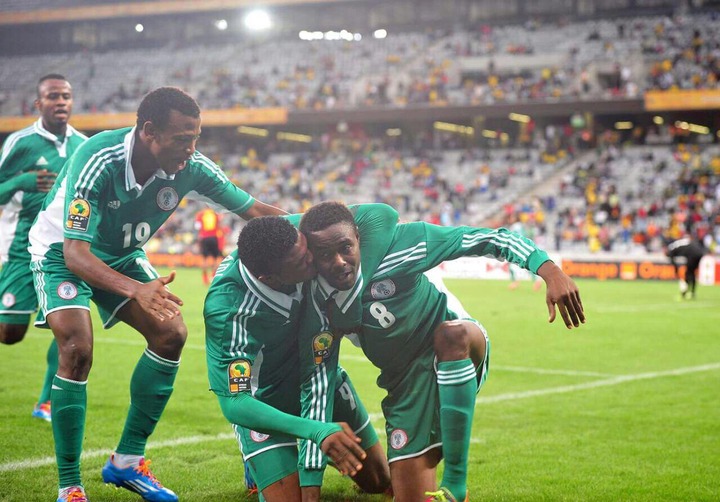 The quarter-final game was historical as Nigeria came from three goals down to knocked out Morocco at Extra Time. Ali, who was 34-year-old then scored the second goal of the comeback. Nigeria finished the tournament with a Bronze title in its first appearance.
At 34, everyone thought that could be his last opportunity in the National team. He missed out from the 2016 CHAN in Rwanda in January but surprisingly Ali made a huge comeback to the set up in July as the NPFL All-Star team traveled to Spain for a pre-season tour. The team played against Valencia, Malaga and Atletico Madrid in Cadiz and Ali featured in the games in Spain.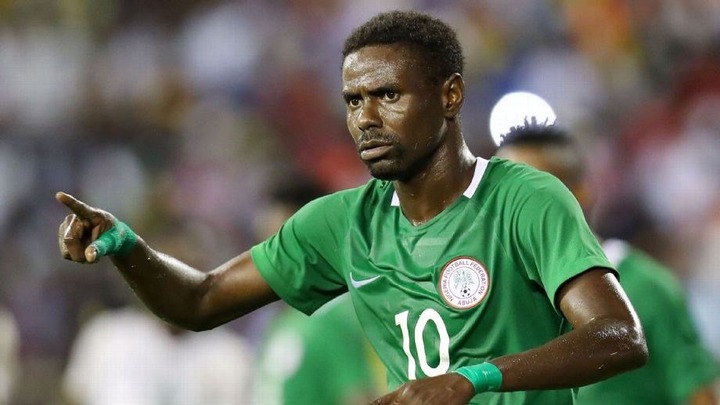 In 2017, he made Nigeria's final squad to the WAFU Cup in Ghana. The Super Eagles B team finished with a Silver medal, Ali scored and had a massive tournament. Two months later, he was named in the final squad for the 2018 CHAN tournament at age 38, he became the oldest player in Morocco. Nigeria finished with the Silver medal and Ali secured his third honours in the National team.
The ugly scenes:
Ali's image as a legend of the NPFL was almost ruined last year during the NPFL Championship Playoffs in Lagos. His argument with the center referee, Adebimpe Quadri triggered a section of the fans to encroach the pitch and caused violence. He was suspended for 12 League games but the sanction was later reduced after apologizing, he also rendered a community service in Kano during the pre-season to clear his name from the poor path.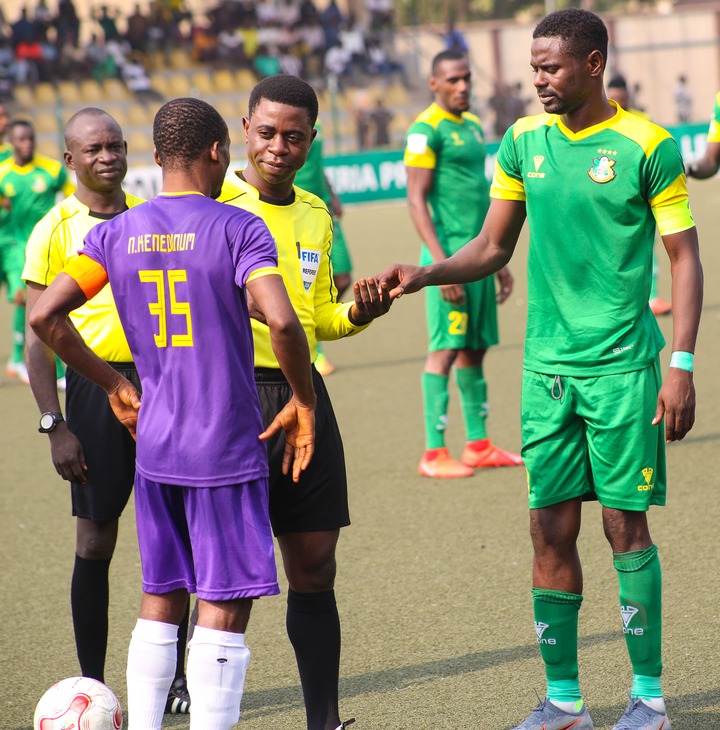 At 40, Rabiu Ali has played over 10 games this season, scoring twice. He came back from suspension and rescued his team's poor start of the season. Stand up for the NPFL legend and one of the oldest active players in Africa right now if not globally.