In Africa, Nigeria have the highest players that died on the field while playing. According to my findings all these players actually died because of heart attack as a results of improper check up before getting into the field to play.
Samuel Okwaraji, 13 Others Nigeria Footballers Who Died in the Field While Playing
1. Samuel Okwaraji:
Samuel Okwaraji death is painful and shocking to Nigerians, being the first Nigeria player to have died in the field while playing.
Okwaraji died at age 24 while playing in a World Cup qualifier match against Angola in 12 August 1989.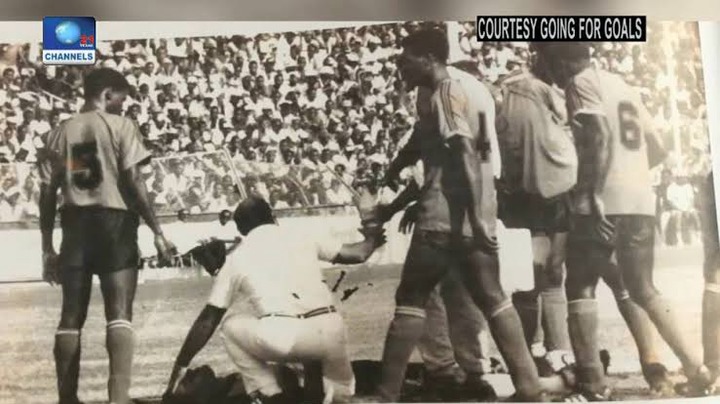 An autopsy revealed that the 24-year-old had an enlarged heart and high blood pressure. Nigerian was devastated when the news go viral then, I learnt that he was the only son of his parents and he ended up not acheived his goals.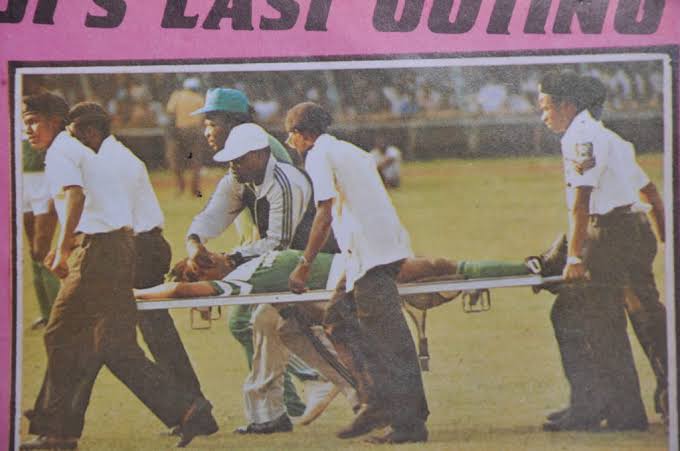 2. Amir Angwe
Amir Angwe is a Julus Berger F.C player who died in the field while playing on 29 October 1995 due to heart attack.
Angwe was 29-year when he collapsed and died in the pitch while playing as a result of heart attack.
3. John Ikoroma
John Ikoroma who played for All Wahda S.C.C, he was 17-year-old, she he collapsed in the pitch and later died in the hospital. John is the second youngest Nigeria player that has died in the field while playing. He died in February 2000.
4. Orobosan Adun
Orobosan Adun was a Warrior Wolves FC goalkeeper who was involved in an attacked by thugs suspected to be the fans of the opposition team, before an away match against Enugu Ranger.
Goalkeeper Adun died on 26 May 2009 from internal haemorrhage during a training session three days after he was been attacked. Adun was 28-year-old when died while playing football.
5. Endurance Idahor
Endurance was 25-year-old and he died on 6 March 2010 as a results of heart attack
Endurance Idahor collapsed on the pitch during the match of his team Al-Merreikh against Alamal Atbara. He died in the Ambulance and an autopsy reports that he suffered circulatory collapse from a heart attack.
6.Victor Omogbehin
Victor was 22-year-old, played for Ilford F.C in Isthmair Football League where he collapsed and died in the pitch in a League game between Ilford and Lowestoft Town FC in 18 August 2010.
7. Wilson Mene
Wilson Mene died on 8 May 2010 and he was 22-year when he collapsed on the pitch while playing a league game, he played for Prek Pra Keila in Metfone, Cambodian League at National Olympic Stadium.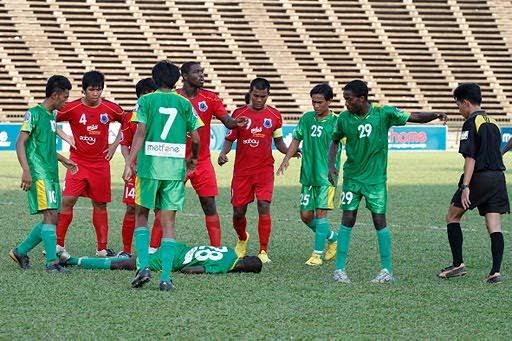 8. Emmanuel Ogoli
He was 21-year-old, he played for Ocean Boys F.C and he collapsed on the field while playing a league match and later died in the hospital on 12 December 2010.
9. Bobsam Elejiko
Bobsam Elejiko was 30-year-old when he collapsed and died while playing a 5th tier match for K. Merksem S.C against FC Exc. Kaart in Germany on 13 November 2011
10. Chinoso Ihelwere Henry
Henry was 21-year-old when he Collapsed during a friendly game against FC Balotesti in the 86th minute, after having been brought on for only 10 minutes. With the temperature being 40 °C, doctors tried reviving the Nigerian player for 30 minutes before declaring him dead. Supposedly, he underwent health tests a week before his death with no signs of problems detected. The cause was of his death was heart failure on 5 August 2012.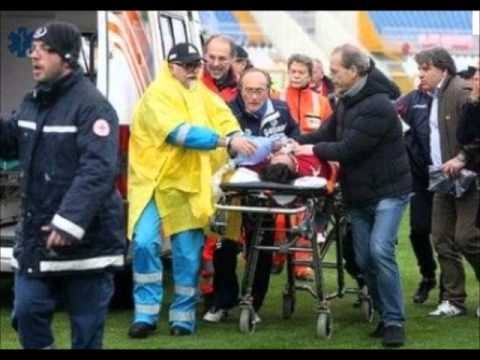 11. Joshua Pepple
Joshua Pepple collapsed from a heart attack and died on the pitch in a league game against Iskierka Szczecin on 7 October 2012. He was 24-year when he collapsed and died of heart attack
12. Shetemi Ayetigbo
The 16-year-old Nigerian-Irish footballer collapsed and died on the pitch during a league game on 31 May 2015. He was the youngest Nigerian Footballer to died on the pitch.
13. David Oniya
The 30-year-old Nigeria footballer collapsed three minutes after kick-off in a friendly match between T.Team and Kelantan and died less an hour later in the hospital on 13 June 2015.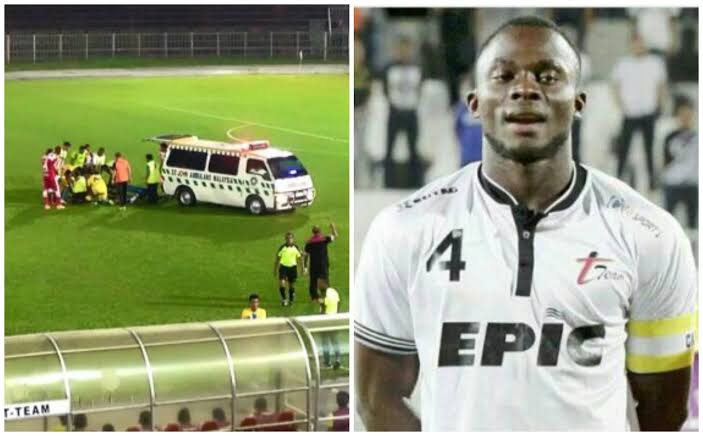 14. Michael Umanika
The 20-year-old Nigeria footballer collapsed and died on the Pitch during a training session He played for Zagatala and died of heart attack on 15 August 2016.
To be frank with these players died as a result of improper check up and no proper health care facilities.