United owners assured Ole Gunnar Solskjaer job at Old Trafford is safe – Glazers. Manchester United have clearly lost the glory the Old Trafford club was once known for under Sir Alex Ferguson.
United have witnessed four managers since the departure of the Scottish manager with none seem to have the desired solution of returning the club to its familiar apex.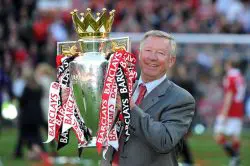 The Red Devils fans have continued to endure series of painful poor results especially as they witness some average team walk out the Old Trafford with the maximum points. The fear that once engulfed opponents at the Theatre of Dreams has long evaporated into thin air with the end of Ferguson's era.
Ole Gunnar Solskjaer who came in as an interim manager after the sack of United's erstwhile manager Jose Mourinho got the chance of a permanent appointment after he managed to was show some glimpses of character that United was once known for.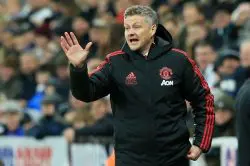 Painfully for the Red Devils fans, Solskjaer is gradually trailing the path of the former United managers after Ferguson with some unimaginably undesirable results.
However, United owners the Glazers have recently assured Ole Gunnar Solskjaer his job at Old Trafford is safe until the end of the season. However, they have set two targets for the Norwegian to ensure that their above assurance becomes a reality National Daily learnt.
Manchester United boss Solskjaer has overseen a turbulent campaign at Old Trafford, with the club winning just nine of their 24 Premier League matches this season.
National Daily gathered from reports emanating from Old Trafford that United did not imagine life under the 46-year-old when they named him as permanent boss back in March last year to be this difficult.
Meanwhile, the spectre of Mauricio Pochettino looms large over United, with the former Tottenham boss currently available and having support from within the Old Trafford boardroom.
National Daily further gathered from The Mirror that with United struggling, Solskjaer has been given the tasks of either winning the Europa League or finishing in the top four.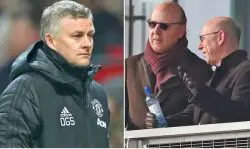 The above target is aimed at managing the current United crisis as it is deemed vital for the club's finances.
Meanwhile, Solskjaer is confident he will be able to turn things around when he recently pleaded for more time to enable him carry out the club's rebuilding job.  "We do have a way of doing things, of course. You can see other teams have done well.
"Jurgen [Klopp] spent four years building his [Liverpool] team, and they're going well now.
"So, of course, I have said it a number of times, it's not going to be a quick fix, and it's not going to be eight players in or ten players in in one transfer window.
"We have had one transfer window, one proper one in the summer, because in January it is difficult, but we are still trying to do something now.
"When you start something you stick to that plan – well, for me anyway.
"I'm not going to change six or eight, nine, ten months after I got the job and start believing in a different way of doing things.
"I'm going to stick to what I have been trusted to do by the club, and hopefully that will be good enough.
They can see what we are doing is right, and we've just got to keep on – you know, it is one of these jobs, we know how football is these days.
"But all my conversations with the club have been positive."
However, reports reaching National Daily reveal that the next four months are pivotal to Solskjaer's future.
And only by meeting one of the two targets he's been set can the Norweigan hope to stay in the job for next season.