Cristiano Ronaldo portrait, A talented Portuguese beautiful young lady artist identify as Strong Vagalume used her wonderful and blessed foot to painted Portuguese and Juventus superstar Cristiano Ronaldo portrait and share it on Facebook.
globalnewsng reports that, Strong Vagalume is a wonderful artist who got people talking and praise her for the wonderful work she did, she pull the fans with a lot of mixed reactions.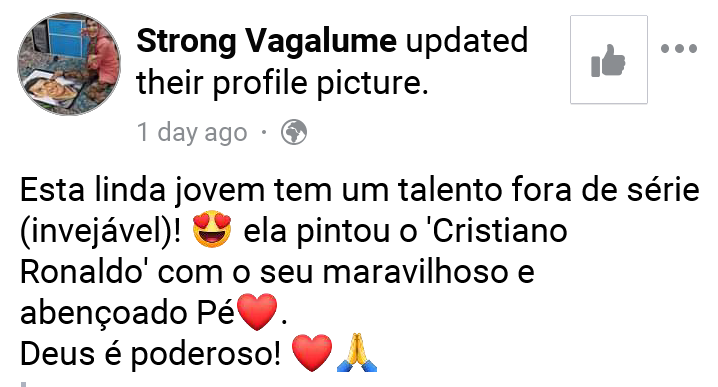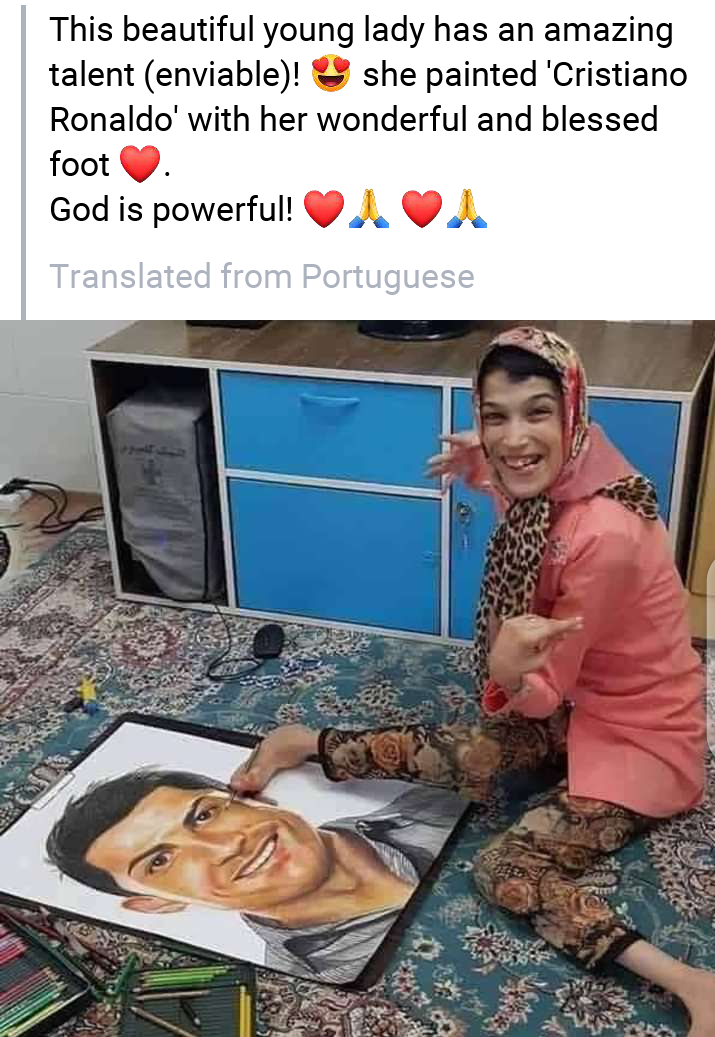 It is wonderful but the young lady Happen to be disable despite that, she didn't allow her background to push her to the ground, she go beyond be a disable and make name for self, it is amazing for her to painted C.
Ronaldo
portrait
With just ordinary foot.
I think this lady deserves a World Guinness Book of Records.
What do you think about this, share and drop your comment below.