Chelsea secured the services of Mykhailo Mudryk for a significant fee of €100 million, inclusive of performance-related add-ons in a headline-grabbing transfer move during the January transfer window of the 2022/23 season.
The Ukrainian player brought with him a reputation built on a combination of technique, speed, and a commendable attitude on the field.
Mudryk's standout qualities made him a promising addition to Chelsea's roster, but the transition to the intense and high-expectation environment of the Premier League giant has proven challenging.
Currently not experiencing his best moment on the pitch, the weight of Chelsea's lofty expectations looms large over the young player.
Chelsea, known for its high standards and competitive environment, demands excellence from its players.
Mudryk, despite his undeniable talent, is finding it challenging to meet the towering expectations set by the club.
The competitive nature of the team, coupled with the relentless pace of the Premier League, has led to Mudryk facing difficulties in securing a regular spot in the starting lineup.
One key factor contributing to Mudryk's reduced playing time is the formidable presence of Raheem Sterling.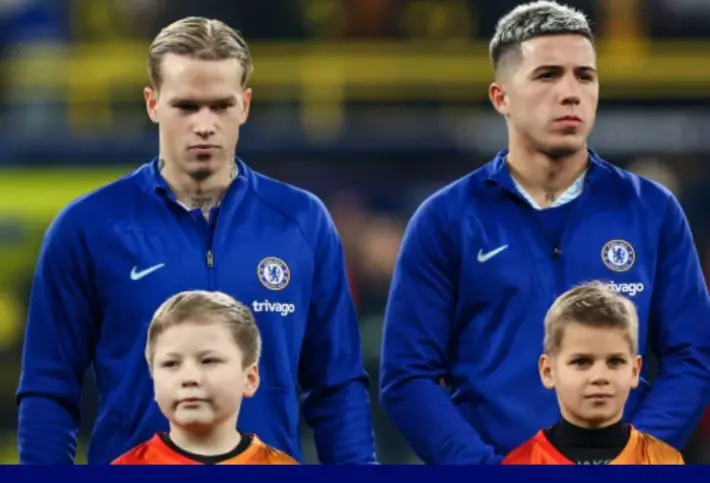 The English international's stellar performances have solidified his position as a starter, leaving Mudryk relegated to a substitute role.
This shift in status raises questions about Mudryk's adaptability and the level of competition within Chelsea's squad.
In response to Mudryk's current struggles, there is a call for patience from both the player and the Chelsea faithful.
Acknowledging the demanding nature of the club, Mudryk, despite facing challenges, should remain patient, continue working hard, and leverage the fact that he is still in the early stages of his career.
The sentiment is that, given time and perseverance, Mudryk has the potential to accomplish remarkable feats in his football career.
The emphasis on his youth underscores the belief that he has room to grow, develop, and ultimately fulfill the high expectations set by Chelsea.
As Mudryk navigates this phase of adjustment, the football world watches keenly to see how he responds to the pressures and challenges posed by the Premier League and Chelsea's competitive environment.